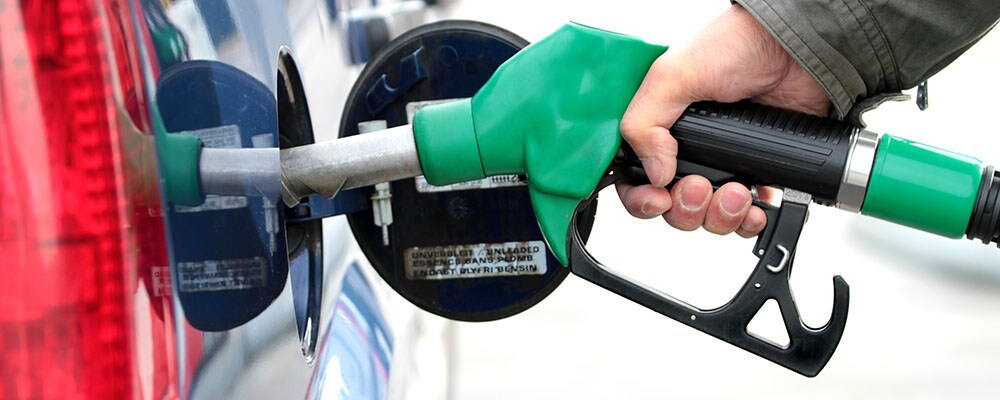 If you want to save a chunk of change in your annual fueling costs, then learning how to improve your fuel efficiency is an essential skill to master. Luckily, just a few minor tweaks can have a huge affect on your Ford gas mileage overall. Challenge yourself to adopt a few of these efficiency-boosting habits, and you'll reap great rewards at the gas pump!
Driving Style
Your driving habits can have a huge effect on your Ford gas mileage. Try a few of these tips before hitting the road:
Avoid driving aggressively. When you slam on the brakes or floor it, your engine has to work incredibly hard to adapt. That translates to poorer fuel economy figures.
Clean out your car regularly to keep the weight down. If your trunk is packed with old boxes and bags, move them into storage to lighten the load.
Get into the habit of checking your air pressure. Properly inflated tires will give you the most efficient performance, not to mention better handling and enhanced safety.
Maintenance Habits
Your driving style can boost your fuel efficiency in a big way, but if you aren't maintaining your vehicle, you're missing out on optimizing your Ford gas mileage.
Replace your air filter as recommended. Some studies have found that a fresh air filter can improve fuel efficiency by up to 15 percent!
Looking for a new set of wheels? Check the weight. New materials are lighter and stronger than ever, so a fresh set of alloy wheels can contribute to a much more efficient performance.
Use the right type of fuel for your vehicle. While most cars are perfectly fine with unleaded gas, performance cars can face a huge drop in efficiency if they forego premium fuel for a cheaper option.
Find Your Next Car at Dundee Ford
While there are plenty of great ways to enhance your fuel efficiency on the road, it helps to start with a terrific car from Ford. Check out our new vehicle inventory to explore the impressive Ford gas mileage figures for yourself, and then contact us to set up a test drive. We're located in Dundee, close to Elgin and Crystal Lake, so stop by today!