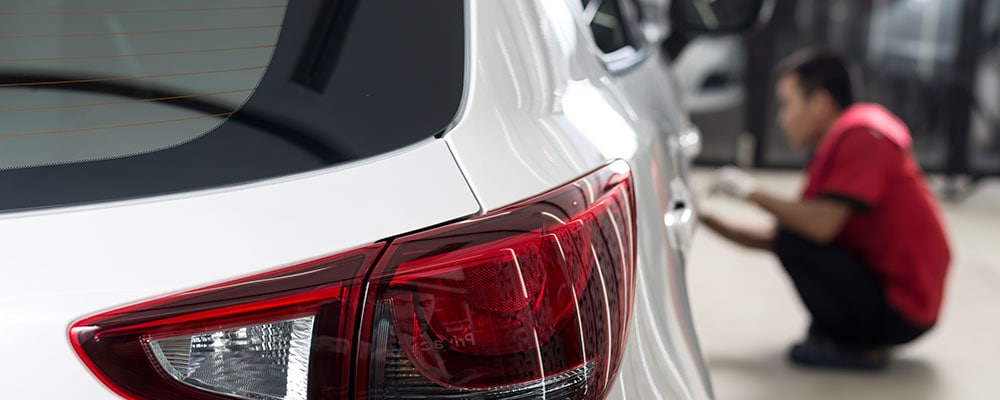 There's nothing like a fresh wax to bring out the high-gloss shine of your muscle car, but how often should I wax my car? Generally speaking, twice per year is the recommended guidelines - but many factors influence the level of protection that you'll need. In this car care guide, we'll go over why waxing is so important and how to wax a car like a pro!
Contact Us How to Remove Stickers from a Car
Why is Waxing Necessary?
While some people enjoy waxing a car to brighten up the appearance, a good wax accomplishes much more than that. You car's paint acts as a layer of protection for the bodywork underneath, limiting corrosion and other damage, so this simple process can have a big impact on your vehicle's long-term condition. Plus, a well-maintained car has greater resale value than a neglected model. What factors will affect your waxing schedule?
Environment: Factors like season, smog, UV rays, and temperatures can all affect how long your waxing lasts.
Type of Wax: Quick detailing waxes work quickly, but do not last as long as harder varieties. Pick your product carefully.
Car Age: Newer cars need protection against the elements, while older vehicles may require more intensive restoration work - including polishing, waxing, and even color restorers
.
Steps for Waxing a Car
Before you begin, gather the following supplies: wash mitt, microfiber cloth, bucket, water, and the auto wax of your choice.
Park your car in a shaded spot, so the wax doesn't dry as quickly.
Apply wax with a clean wash mitt using vertical or horizontal motions to prevent swirls.
Use a light coating of wax rather than slathering it on. This will make removal easier.
Buff off the wax with a clean microfiber cloth.
Take your time and work in sections until the entire car is waxed and buffed.
Admire your hard work!
Find Out More
While we hope this guide has helped you learn how to wax a car, the process can be a little tricky if you're new to it. Feel free to contact us in Dundee, just a short drive from Elgin and Crystal Lake. If you'd prefer a full detailing from our experts, get in touch with our service department! We'd love to bring out the best in your car.