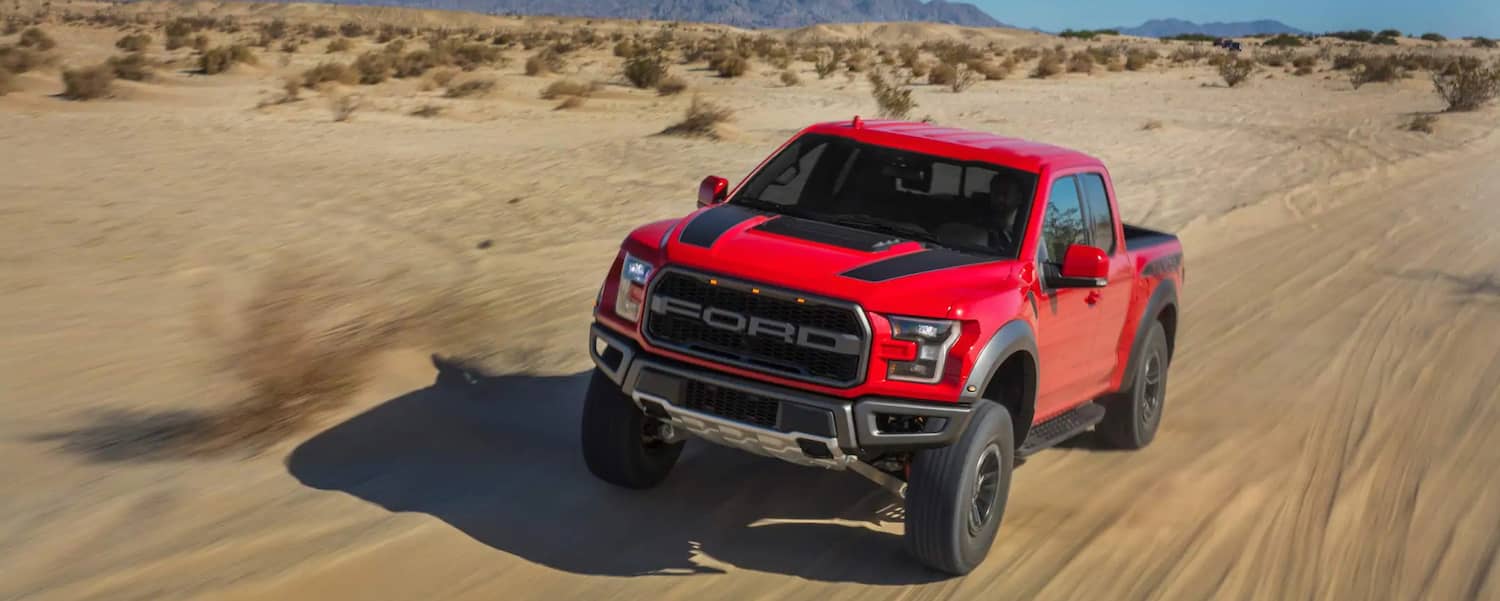 When you choose the right lift or leveling kit, it's easy to elevate your Ford F-150's ride height, capabilities, and handling on Crystal Lake roads. No matter if you're looking to increase your off-road capabilities or you're interested in larger wheels, there's a suitable kit for your new F-150. Compare F-150 lift kits vs. F-150 leveling kits with Dundee Ford below to find out which is the right choice for your requirements.
Ride Quality & Ground Clearance
Lift and leveling kits offer higher ground clearance and create the necessary space to add on a set of beefier tires to your F-150, no matter the configuration you drive. The kits work by raising the truck's body higher above the axles. Before you get started, it's important to note the differences between lift and leveling kits in terms of how they can affect your F-150's EcoBoost® performance and capabilities:
Leveling: With a front leveling kit, you can lift the front of your F-150 by 1.5 to 2.5 inches. You can achieve stock-style stances by inserting a rear lift block on the rear leaf springs to achieve a minimal height increase at all four points. You'll also be able to install larger tires with a leveling kit - up to 33 inches in diameter. Leveling kits are ideal for everyday driving, basic towing needs, and light-duty off-roading.
Lifting: A lift kit can raise all four corners of your F-150 by 3 to 12 inches, allowing you to install 35-inch+ tires. If you're an off-road enthusiast in Elgin, a lift kit is the proper choice for you. Lift kits are ideal for sand, mud, snow, and rough off-roading.
Pricing & Installation
The allure of leveling kits for most drivers is that they're less expensive than lift kits. Generally, a leveling kit will run you between $100 - $250. On the other hand, lift kits will cost around $1,000 - $4,000, depending on the height and ride quality you desire. Unless you're a seasoned DIYer, we suggest you visit the experts at the Dundee Ford service department when the times come to install your leveling or lift kit.
Rely on Dundee Ford for Your Leveling & Lift Kit Installation!
When it's time to equip your F-150 for tackling trails near the Chicagoland area, contact Dundee Ford. Our parts and accessories experts will help you choose the right kit, and our service and parts specials can help you secure a price you feel great about! 
What's more, experts have plenty of great things to say about this pickup in their reviews of the F-150. Check them out here!