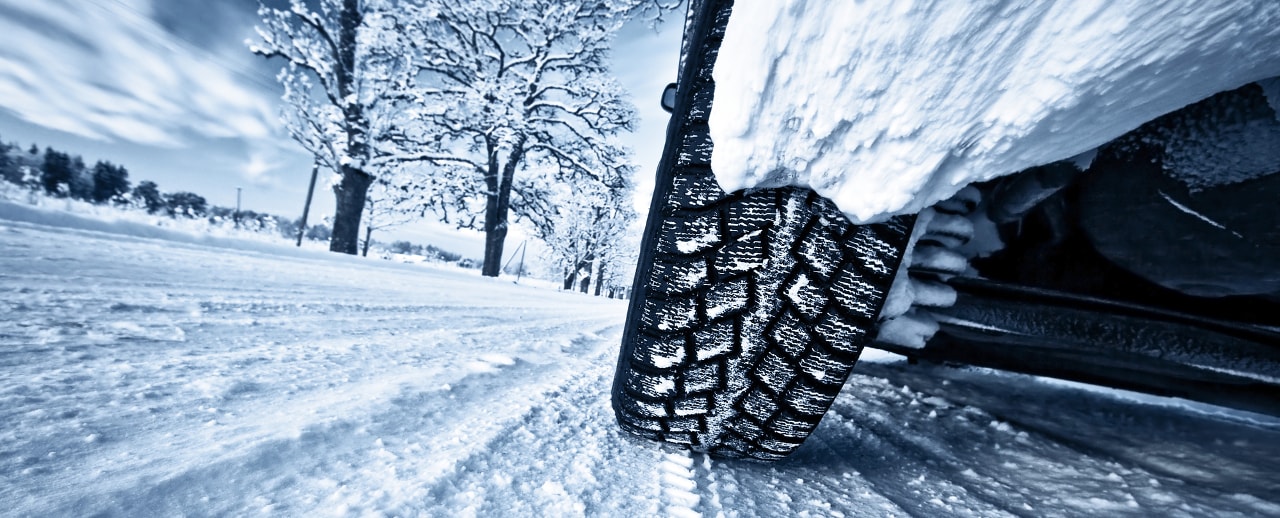 ?
When the snow starts to fall in Elgin and Crystal Lake, you might assume that slick roads and stressful drives are inevitable. But with the right winter tires, you'd be surprised by just how much more enjoyable the season can be! While some drivers leave their all-season set on all year long, savvy shoppers buy winter tires to combat the ice and snow with finesse. Find out the best winter tires with the service center at Dundee Ford, and stop by today to find your next set!
All-Season vs. Winter Snow Tires
Most cars are sold with a set of all-season tires. As you might expect, all-season tires are built to handle the forecast through every season. That means there's no need to change your tires as the weather changes. This can be ideal for drivers in mild climates with easygoing summers and moderate winters. But all-season tires make compromises, and they have difficulties with the freezing temperatures and slick roads of Chicagoland winters. That's why so many people opt for a set of winter tires. Think of them like a good pair of snow boots to weather the cold.
What Makes the Best Winter Tires?
There are tons of different winter tires on the market, so you have a wide variety of great options to explore for your car or SUV. However, the best winter tires have these factors in common:
Winter snow tires are made of a flexible rubber material that won't freeze up when the temperatures drop below zero.
Expect deeper tread and unique tread patterns that can divert snow, slush, and ice away from the surface of the tire.
Biting edges and high sipe densities are tiny slits in the tread that grab onto the road, preventing slipping and sliding.
And, of course, it's important to provide the right tire care to keep your set in top condition all season long!
Find Out More with Dundee Ford
Are you ready to get your vehicle equipped with a durable set of winter tires this holiday season? Dundee Ford is here to help! Visit our dealership to take a look at your options, or contact us for personalized recommendations. Ready to get your car in shape for winter? Schedule your service today!